Posted By: Twinsig
Soldering vs Butt-Splice conclusions (AUX light wiring w/photos) -

08/31/15

01:42 AM
My PIAAs 1100s were not reliably functioning so went in and checked it out.
I stripped the bike, unwrapped the splice, turn the lights on
and check the heat generated at the butt-splices with my fingers. Quite hot!
Heat was created by the "LOOSE" connection which wasn't actually loose, it passed the pull test and thats the point of this thread. BUTT-Splice vs Solder. Read on.
Below are the ground connections which were not warming up.
i'd already started when i thought about posting some DIY info that might be helpful.
this is one of the "hots" previously butt-spliced, i stripped about 3/8" and linked em together....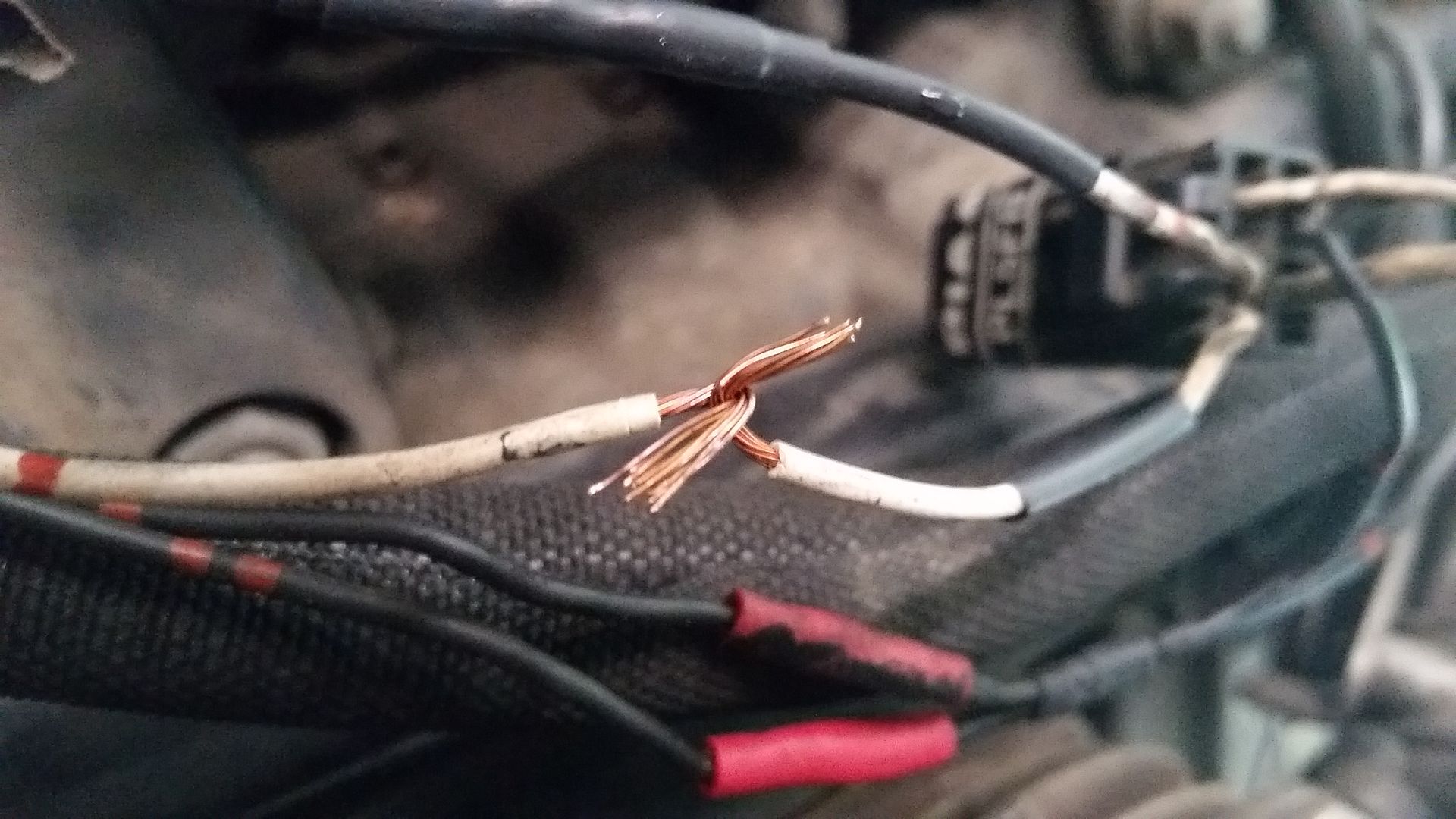 ...wrapped em up...
and soldered, DONT FORGET TO INSTALL THE HEAT SHRINK FIRST (but i think everyone does that at least once)
I applied some liquid flux on the splice, put a dab of solder on the iron and held that dab on the rear of the splice while applying the solder to the front.
(no photo of that though, i only have 2 hands, solder iron & camera)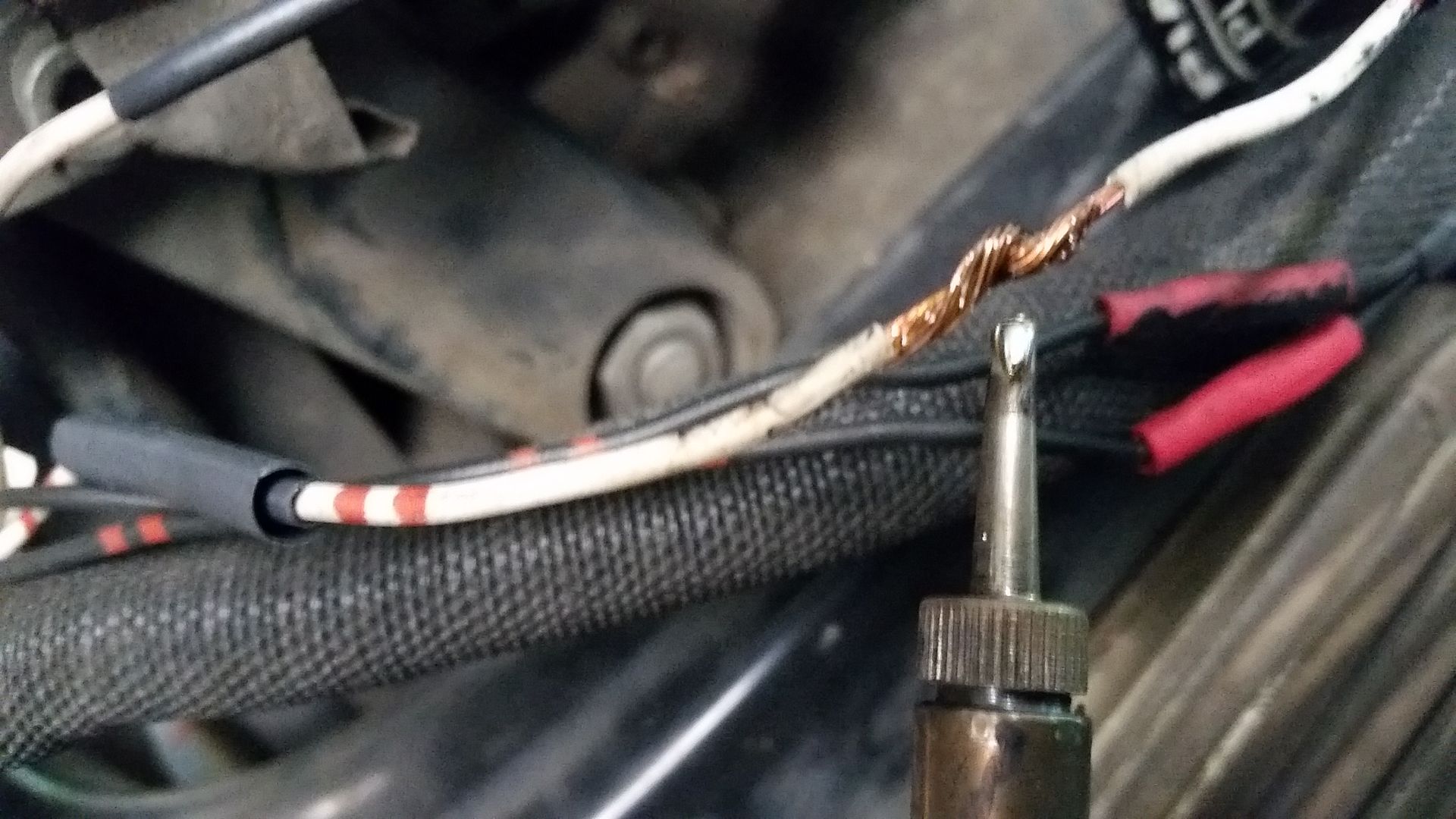 DONE
LAYERED HEAT SHRINK
THE GROUNDS
Upon completion I re-tested the PIAAs, wires were BARELY warm!
All Good!
Thought this info might be useful to someone.
TOOLS
HEAT SHRINK KIT FROM BIG BOX HARDWARE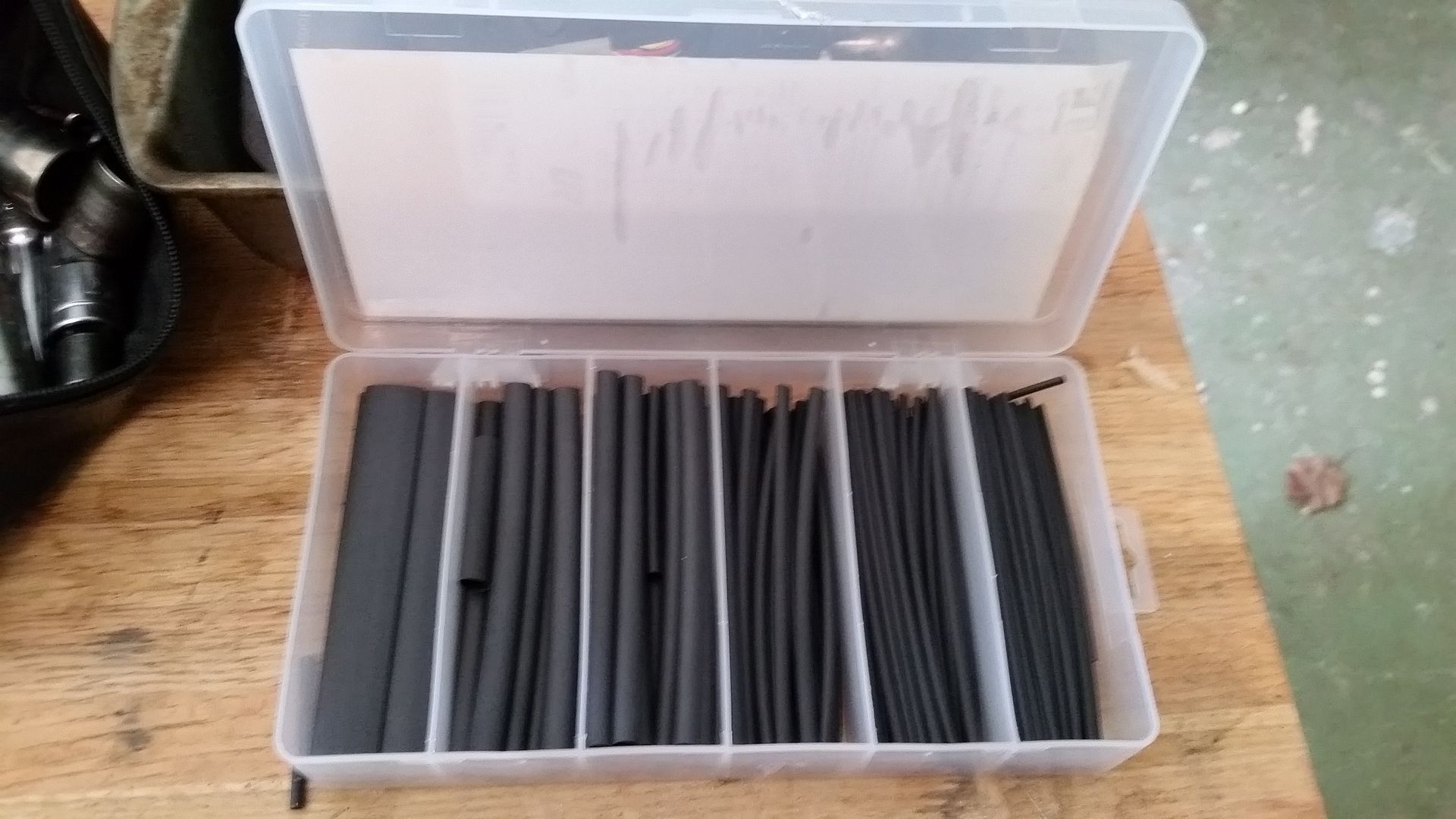 HEAT GUN NOT SHOWN